Wisconsin cheddar and cranberries make the perfect savory-sweet combo for this fall-inspired Cheddar Cranberry Grilled Cheese sandwich.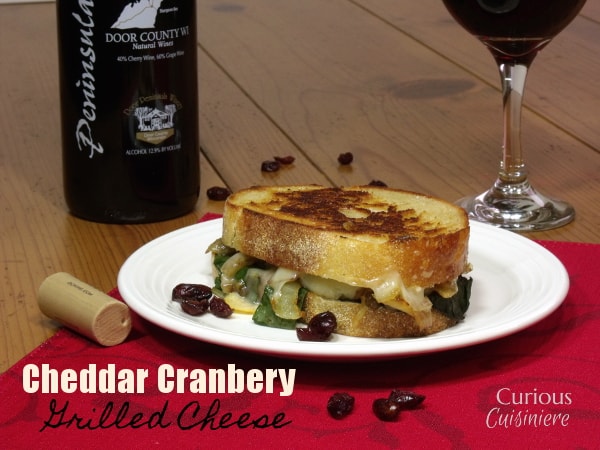 For this month's Wine Pairing Weekend, we're talking wine regions and the food that those regions bring us.
Now, when you first think "wine regions" you're probably thinking we'll have a lot of dishes and ingredients from Italy and California, right?
Not with this crew!
We're talking New Mexico to Greece, with some great stops in between.
Even Wisconsin!
Yup. You heard that right.
We grow grapes in Wisconsin.
It's tricky, but we do it!
Local Wisconsin Wine
Actually, the wonderful people at the University of Minnesota have been experimenting with cross-breeding grape varietals to achieve grape plants that can survive our low temperatures and short growing season.
If you talk to a wine maker with a vineyard in Wisconsin, you will most likely hear the names Frontenac, Marquette, La Crescent and Prairie Star. These are the star performers that Wisconsin wine makers are learning to do beautiful things with.
But, four varietals doesn't give wine makers quite the room to play that they would like, so many wine makers who are interested in making wine from home-grown produce have turned to fruits like cherries, cranberries, apples and pears, which thrive in Wisconsin's cooler climate.
For this month's Wine Pairing Weekend, we choose a bustling winery that we visited on a recent trip up to Wisconsin's cherry country, Door Peninsula Winery.
The winery was founded over 40 years ago and started making wines from locally grown cherries, apples, strawberries and plums. As the years progressed, they began to offer quite the selection of fruit wines, expanding to other fruits not grown in Wisconsin, including grapes. But, in the past decade, they have started growing their own cold-weather tolerant grapes.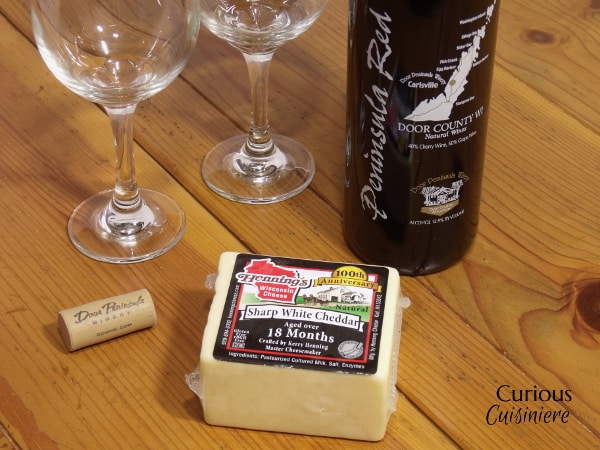 A Cherry Wine
After tasting their wines, we settled on their Peninsula Red. It is a blend of cherry wine, made from Door County Cherries, with Merlot and Cabernet Sauvignon. While the grapes may not be from Wisconsin, the cherries are a Wisconsin classic, and this cherry wine has a dryness that you will not find in many cherry wines.
Typically, fruit wines are very sweet. Cherry in particular, uses the sweetness to cover up the tart bite of the fruit. The Peninsula Red, takes a different approach by pairing the tartness of the cherries with more robust grapes that lean to the dryer end of the spectrum.
The result is a juicy wine, perfect for pairing or using as an afternoon sipper, with just enough cherry-tartness to let you know that you are drinking a cherry wine.
Our Wisconsin Cheddar Cranberry Grilled Cheese
And which of Wisconsin's classic foods to pair with this wine?
We decided that, here in cheese country, you just can't pass up the combination of wine and cheese. And, while Wisconsin, knows their cheese, sometimes you just need a classic. So, for us, it was Wisconsin Cheddar that was calling our name.
Because such a fantastic bottle of wine deserved a bit more pomp and circumstance than a plain old grilled cheese, we decided to kick up the Wisconsin tribute by adding some cranberries. The caramelized onions and Swiss chard might not be unique to Wisconsin, but they sure add some great flavor and texture to the sandwich.
Even if you're not sure about the sweet and savory combo, the sweet and tart bursts in both the wine and sandwich call out to each other, creating a perfectly intertwined pairing.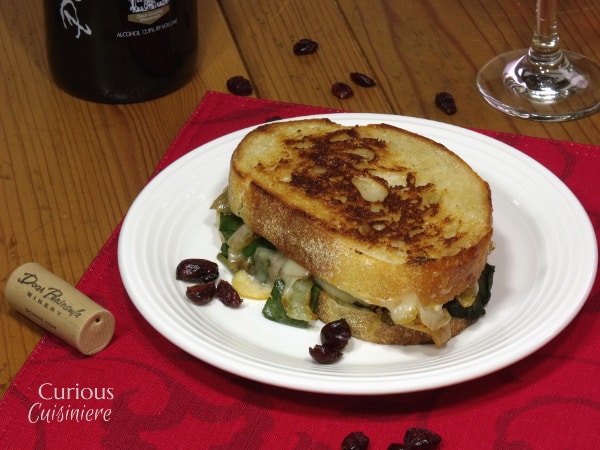 Cheddar Cranberry Grilled Cheese
Wisconsin cheddar and cranberries make the perfect savory-sweet combo for this fall-inspired Cheddar Cranberry Grilled Cheese sandwich.
Yield: 2 sandwiches
Ingredients
1 1/2

tsp

salted butter,

softened

1

sweet onion,

sliced

4

slices

sourdough bread

4

oz

Aged White Cheddar,

sliced

2

Tbsp

dried cranberries

2

large

Swiss chard leaves,

stem removed
Instructions
Melt 1 tsp butter in a large, non-stick skillet with a lid. Add sliced onions and cook over low heat, covered, stirring occasionally until golden and caramelized, 20-30 min. (Add a splash or two of water if the onions start to stick to the pan or burn.) (Yes, it's painfully slow. But the flavor is worth it.)

When the onions are golden and sweet, remove them from the pan, and carefully wipe the pan out with a paper towel.

Heat the skillet over high heat.

Butter one side of each of the slices of sourdough.

When the skillet is hot, place two slices of bread, butter side down, into the hot pan. Reduce the pan's heat to medium.

Layer the cheese, cranberries, onions, and chard leaves over the slices of bread. Top with the remaining slices of bread, butter side up. Cover the pan and cook for 3-4 min.

Carefully flip the sandwiches (using two spatulas). Cover and cook for an additional 2-3 minutes.

Remove from the pan and serve warm.
Nutrition
Serving:
1
sandwich
|
Calories:
475
kcal
|
Carbohydrates:
45.6
g
|
Protein:
23
g
|
Fat:
22.2
g
|
Saturated Fat:
14.1
g
|
Cholesterol:
58
mg
|
Sodium:
960
mg
|
Fiber:
4.2
g
|
Sugar:
5.6
g
---
Now it's time to tour the world's wine regions with the other #winePW bloggers! Where will your next wine come from?
David of Cooking Chat started this event in June of 2014, and every month since then this group of wine and food lovers have had a great time! For more background, check out the original post announcing Wine Pairing Weekend. You can see the full list of past and upcoming #winePW events here.
If you liked this recipe, here are some similar dishes you may enjoy!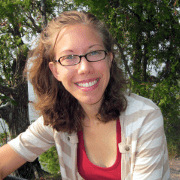 Sarah is one of Curious Cuisiniere's founding duo. Her love for cultural cuisines was instilled early by her French Canadian Grandmother. Her experience in the kitchen and in recipe development comes from years working in professional kitchens. She has traveled extensively and enjoys bringing the flavors of her travels back to create easy-to-make recipes.