Grilling adds a hint of smoky flavor and brings out the juiciness of the mushrooms in this Balsamic Portobello Burger.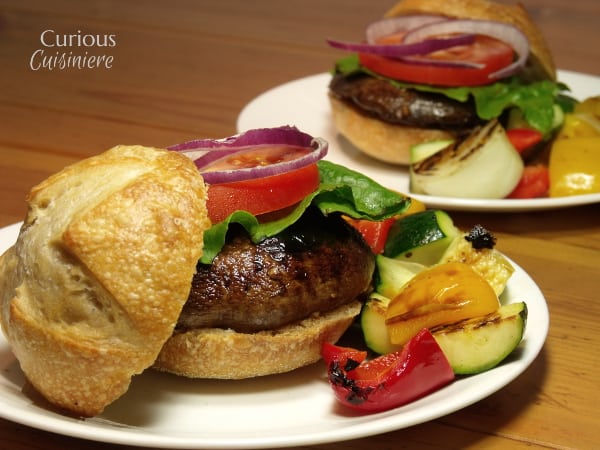 Ok, it's confession time.
Neither of us had ever had a Portobello burger before this little experiment.
Ever.
But, my suspicion is that many of you are probably sitting there right now thinking that you've never had one either.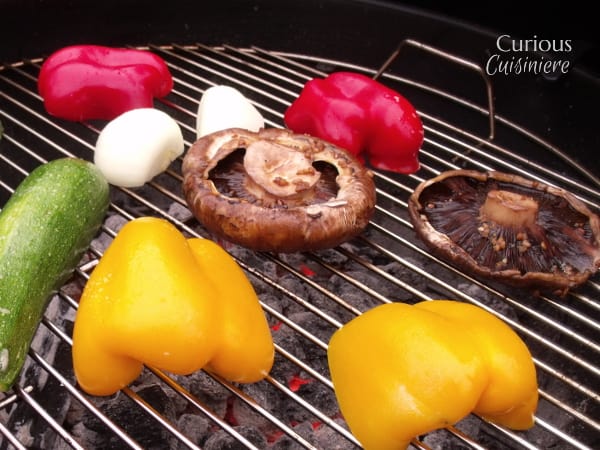 If you're like us, you're thinking, "Ok, from the pictures it kind of looks like a legit burger. And sure, it's a mushroom big enough to fit on a burger bun. But, why would I bother? It's a mushroom for Pete's sake! A mushroom between two slices of bread!"
And yes, we would agree, this is not a crumbly, beefy, 'give-me-my-meat' kind of burger.
But, it is probably the juiciest 'burger' you will ever sink your teeth into.
And, if you're in the 'charcoal grill only' camp, all that beautiful smoky flavor of the charcoal will magically infuse themselves into every single, chin-wiping bite.
This is what veggie burgers are all about.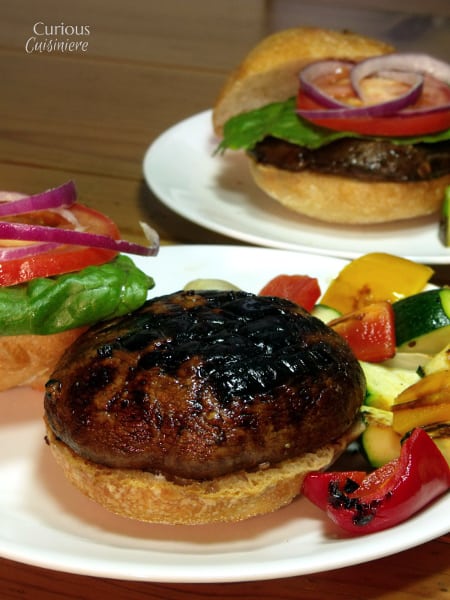 Balsamic Portobello Burgers
Ingredients
2 Tbsp balsamic vinegar
2 Tbsp olive oil
2 cloves of garlic, minced
⅛ tsp pepper
2 Portobello mushrooms (look for mushrooms that are thicker with a smaller diameter)
2 Sourdough rolls
Optional toppings: lettuce, tomato, red onion
Instructions
Combine vinegar, oil, garlic, and pepper in a small bowl.
Place portobellos,upside down, in a shallow bowl and pour marinade over them. Marinate for 30 minutes while you heat the grill.
Once the grill is nice and hot, place mushrooms, top-down on the grill grates. Cover, and grill mushrooms for 2-3 minutes, just until marks begin to show.
Flip mushrooms and grill the second side for 2-3 minutes.
When mushrooms are nice and hot, place on a split sourdough roll and top with additional veggies as desired.
Be sure to have an extra napkin handy, these babies get juicy!
If you liked this recipe, here are some similar dishes you may enjoy!