Looking for a lighter crunch? Look no further than these crispy, oven baked sweet potato chips.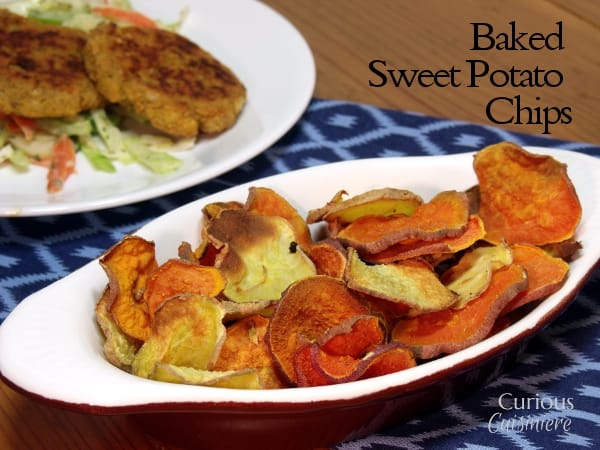 How To Make Oven Baked Sweet Potato Chips
While we love making our own oven baked potato chips, there is something so satisfying about the crisp crunch and bright sweetness of sweet potato chips.
Oven baked potato chips are so easy to make. Just slice your (peeled) sweet potato super thin, toss it in oil, and bake away.
You'll want to watch these chips closely as they near the end of baking time, because the last bit of crisping can go quickly.
These baked sweet potato chips are best served right out of the oven, so don't be afraid to keep a few batches going!
You're adding to your day's serving of vegetables after all!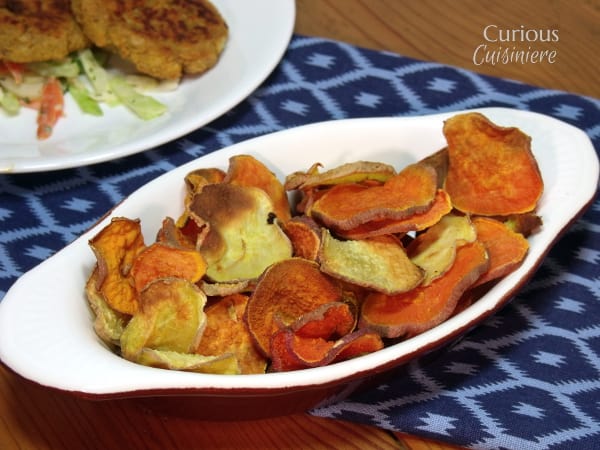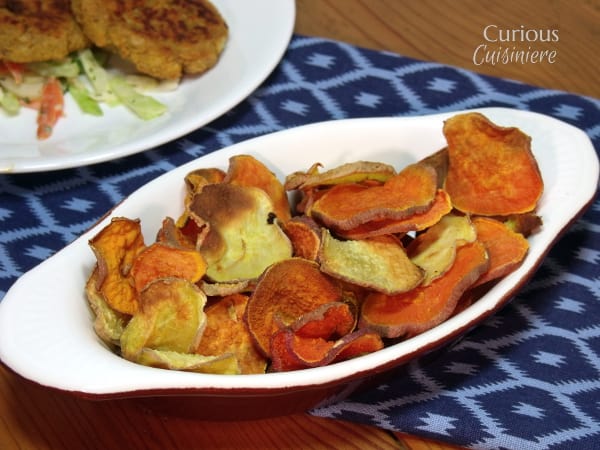 Baked Sweet Potato Chips
Depending on how many potatoes you use, you can make as many or as few baked sweet potato chips as you like!
---
Ingredients
1

small

sweet potato

(per person)

olive oil
Instructions
Preheat your oven to 350F.

Slice the sweet potato(es) roughly 1/16 inch thick with a mandolin.

Place the sweet potato slices in a bowl and drizzle with olive oil. Toss to coat the slices well.

Place the sweet potato slices on a parchment-lined baking sheet, in a single layer.

Bake potatoes for 15 minutes. Remove from oven and flip slices.

Return to oven and bake an additional 10 minutes. Check and flip again (the smaller slices will need to be taken off now.)

Continue baking, checking and flipping every 5 minutes until all the slices are dry and firm.

Let cool for 5 minutes on the baking sheet before serving.
---
Recipe Notes
These chips are best eaten right out of the oven. Don't be afraid to keep a couple batches running!
If you liked this recipe, here are some similar dishes you may enjoy!